SWIIFT is registered trademark of SWIIFT engg industries. In corporated in 2007. The company has been in the business of pharmaceuticals industries Castors Wheels having its manufacturing facility in Mumbai (India).
We at SWIIFT understand that very customer is different. Discerning and intelligent customers require customized solution to suit individual needs. And we cater to all such needs.
Our engineers are always eager to create new product for varied applications. That is why SWIIFT pays immense stress on the needs to constantly innovate.our skill sets give us the capability of being flexible in creating product that suit you. Our research and development team is one of the strongest worldwide and we consider it as one of our most prime assets.
Tell us an application and we will create a solution that lasts you for year. because that's what we do.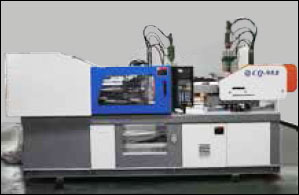 Injection molding machine
In house injection moulding facility, capacity 1.5KG.
CNC, Leath
In house CNC machining
VMC machine
In house milling facilities